Product Description
LODEN Electric "VOLTA" Hybrid Car Accent Emblem Badge


Further accentuate your HYBRID or Electric car, truck or SUV 
with the new LODEN "VOLTA" Electric bolt/volt emblem! Made 
of high quality METAL, available in your choice 
of 4 cool colors (GREEN, BLUE, CHROME or SATIN SILVER). 

Perfect size for fitment in many different locations on the 
exterior or interior of your vehicle, your imagination is
the only limitation! Includes high quality/pre-affixed 3M 
automotive gradeadhesive tape for easy/secure application 
anywhere you choose!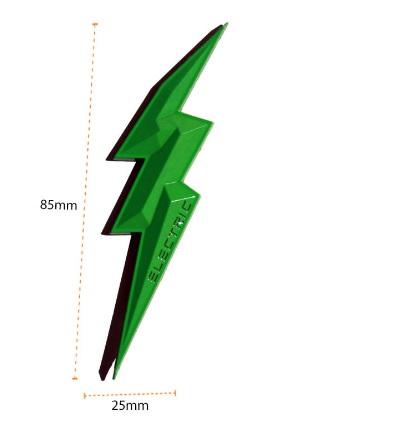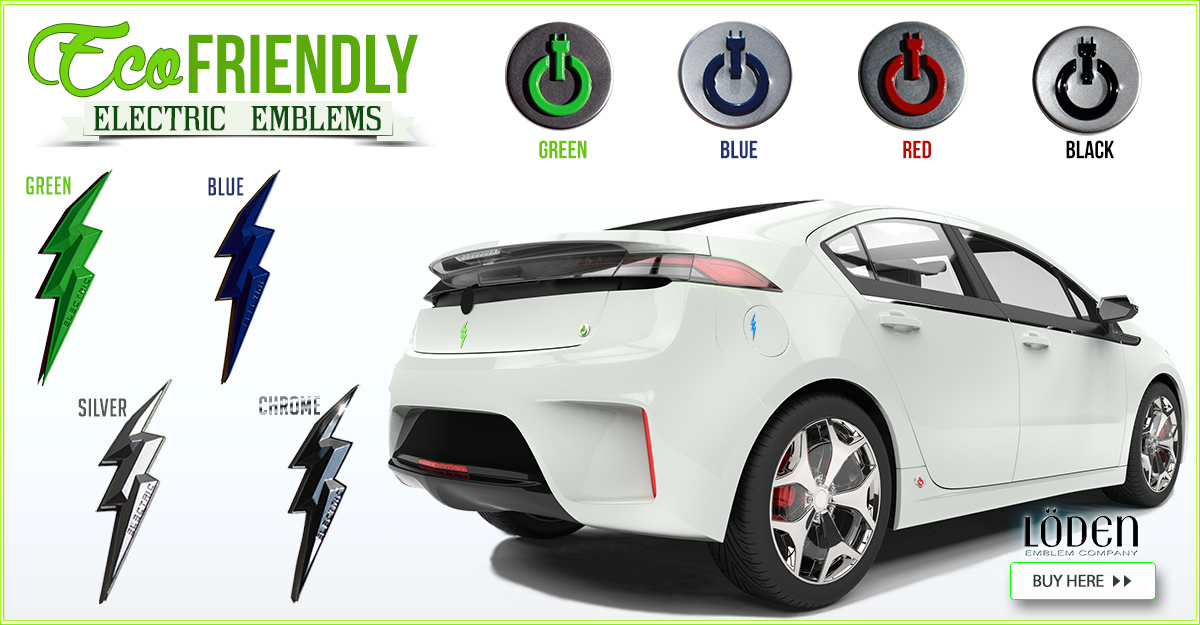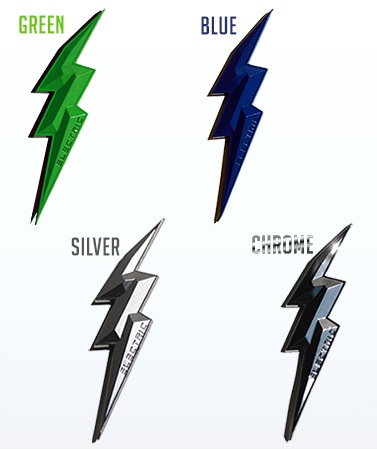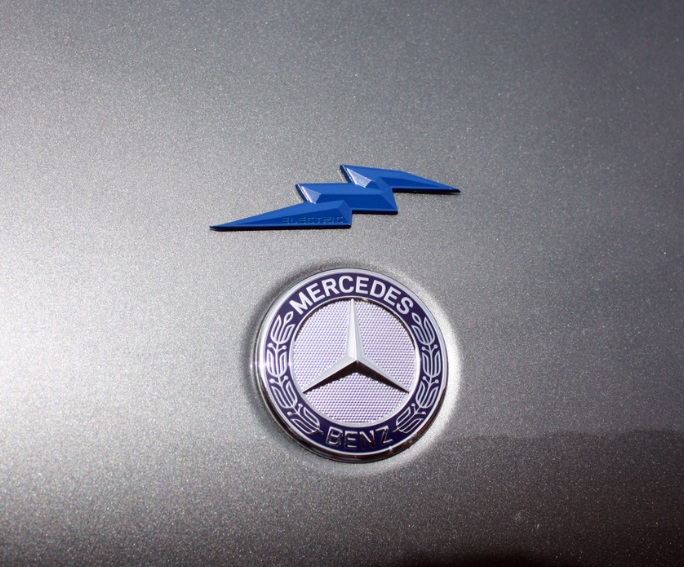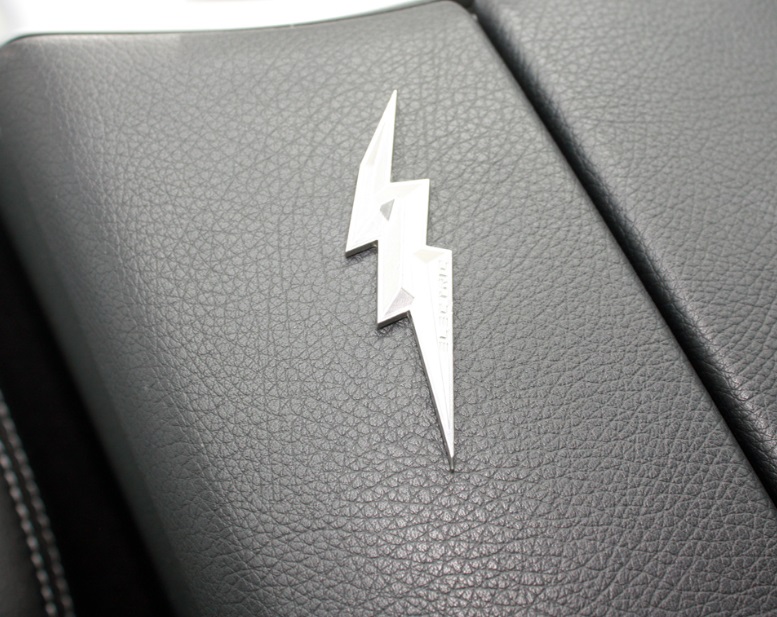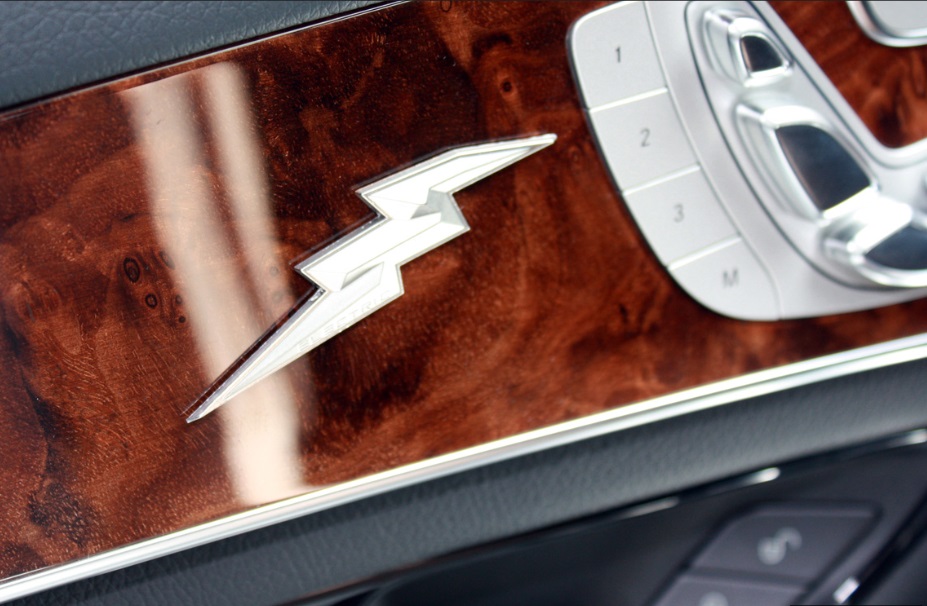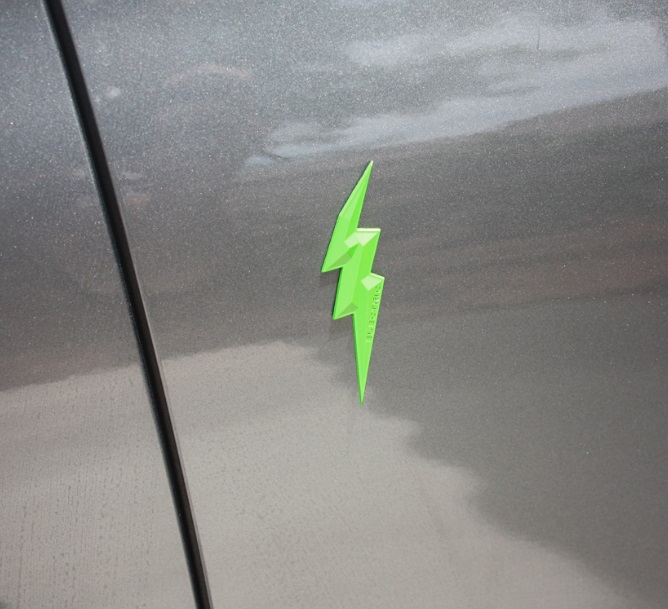 INTERNATIONAL SHIPPING NOTICE:
Do you live in a country known for delivery troubles or strict customs regulations? If so, you have come to the right place!
Korean Auto Imports is not bound by logistical road blocks found with most KDM suppliers. You can trust KAI to handle the shipment of your goods properly. We have many years of experience exporting to ALL regions of the world and know well the proper handling procedures.
We gladly ship worldwide INCLUDING (but not limited to) the following "problem" countries:
Brazil, Germany, Spain, France, Russia, Italy (Known for strict customs, however you need not worry!)
Caribbean Islands (Trinidad, Aruba, St. Martin etc) , Bermuda, Peru, Costa Rica, Panama, Venzuela, Martinique, French Polynesia, Guadeloupe, and many other Island or remote countries (Small items can ship from the USA direct, Larger items ship to your USA Forwarding Agent)
South Africa, Seychelles and other select countries are no problem for direct commercial air freight shipment from either our Korea or USA branch (however freight cost is pricey, contact for quote)
USA, Canada, Guam, Puerto Rico, Hawaii, Alaska (USPS Postal Air Service or UPS... walk in the park!)
Australia, New Zealand, Malaysia, Singapore, Philippines, Indonesia, UAE, Chile, India, Sri Lanka, China, Japan, Saudi Arabia, Turkey, Kazakhstan, Egypt, Iceland, Greenland (We are frequently asked if we ship to these countries and the answer is YES!)
Europe (U.K, Ireland, Denmark, Norway, Sweden, Finland, Belgium, Ukraine, Greece, Switzerland etc) (No Problem!)
SPECIAL PROCEDURE COUNTRIES:
While we do offer shipment service to the following countries, special payment and shipment procedures are required: Oman, Jordan, Yemen, Iran, Vietnam, Laos, Africa
If you have any doubts about shipment to your country/region or would like to request specific information (carrier, transit time, cost, etc) please do not hesitate to contact us anytime: info@KoreanAutoImports.com
NOTE: Import Duty/Vat/Brokerage etc is always the customers responsibility. We do NOT ship DDP (duty pre-paid).